Keep your lawn and plants healthy and hydrated with our expert sprinkler system installation and repair services.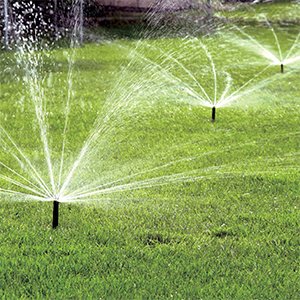 Jimmy's Masonry & Landscaping contractors are highly trained to do their job effectively. Indoor sprinkler service and irrigation systems we offer the following: Installation of water feature, ponds, fountain, waterfall, sprinklers, irrigation and drainage system and we also do sprinkler and irrigation system repairs. Contact us today and our staff will contact you to provide you with a free estimate.
Every customer has a sprinkler and irrigation system. That's our bread and butter.
We pride ourselves on doing, and doing well, what we've been hired to do. Our customers understand this and appreciate it.
Irrigation systems are a great investment for any property. By having a sprinkler system in place, you can save hundreds of dollars over the course of one growing season. Irrigation systems are essential for any home or business that has landscaping to maintain. Irrigation is when water is applied using a network of pipes and watering devices, such as sprinklers and drippers, to keep the area surrounding the plants moist.