Enjoy the beauty and durability of a custom-designed vinyl fence.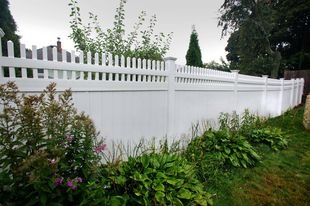 We are a fence contractor and proudly offer vinyl fence installation in Boston area. We take pride in delivering detailed fence installation at a low cost.
We all want the best for our family and the property we live on. Best of all, you can continually improve your home, from the inside to the outside. There are many ways to do it, but one of the most popular is adding vinyl fencing.
We have years of experience in this business, so you can trust us to provide you with a great fence to protect your family and your property.
We have been serving the community for more than 20 years and have many references to show our work. We also offer free estimates and can quote on any job you have!